Follow the history of Bavaria & Beyond Tours
2019 Leisure Tour Announcement - D-Day Waitlist - 2019 Christmas Tour - 2020 Passion Play -Facebook Reviews -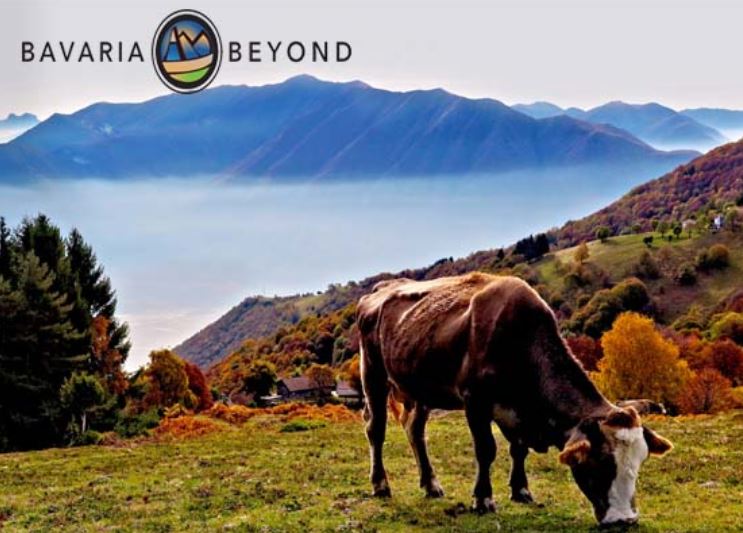 Italy and the Alps Review - Upcoming Christmas Tours - 2019 75th D-Day Anniversary Tour Updates - 2020 Passion Play -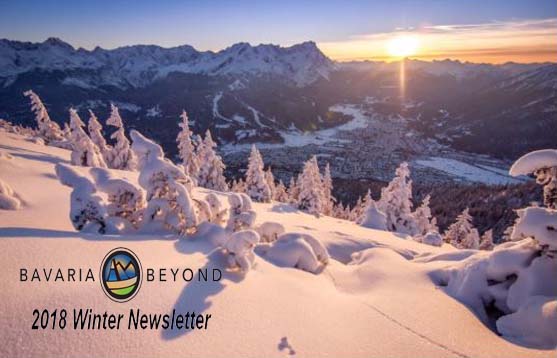 Winter in Bavaria - 2018 Tour Updates - SOLD OUT Tours - 2019 Sneak Preview - 2020 Passion Play - Addition to the Bavaria & Beyond Family -
Summer happenings in Garmisch - Jake presents at the Atlantic Academie -Martin Luther Tour is fast approaching - Limited spots available on Luther and Christmas Market Tour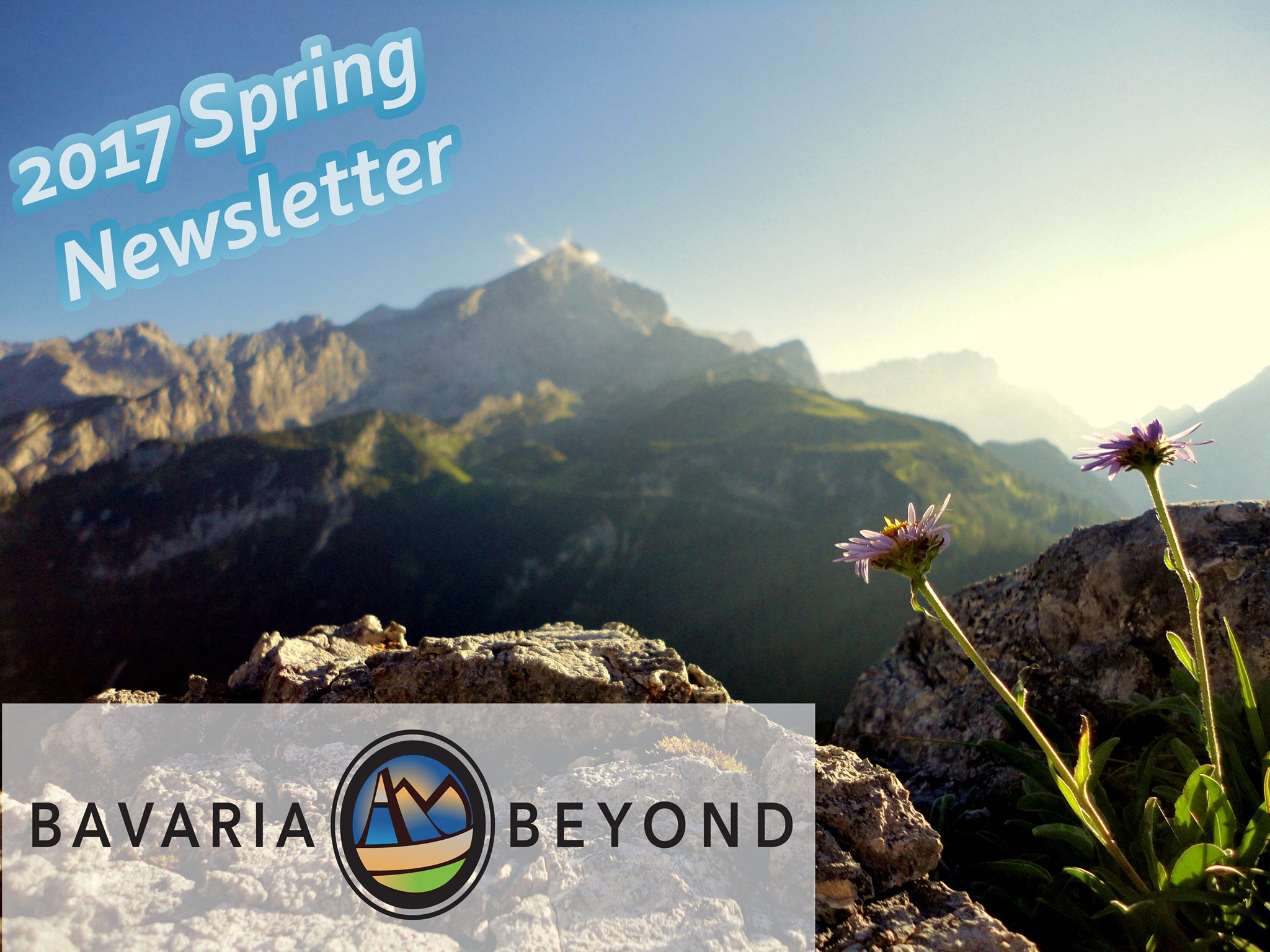 Spring is in the air in Bavaria - Both Martin Luther and Christmas Market tours are confirmed as a "go" - Jake is hometown "famous" - A big thank you to the Bavaria & Beyond community!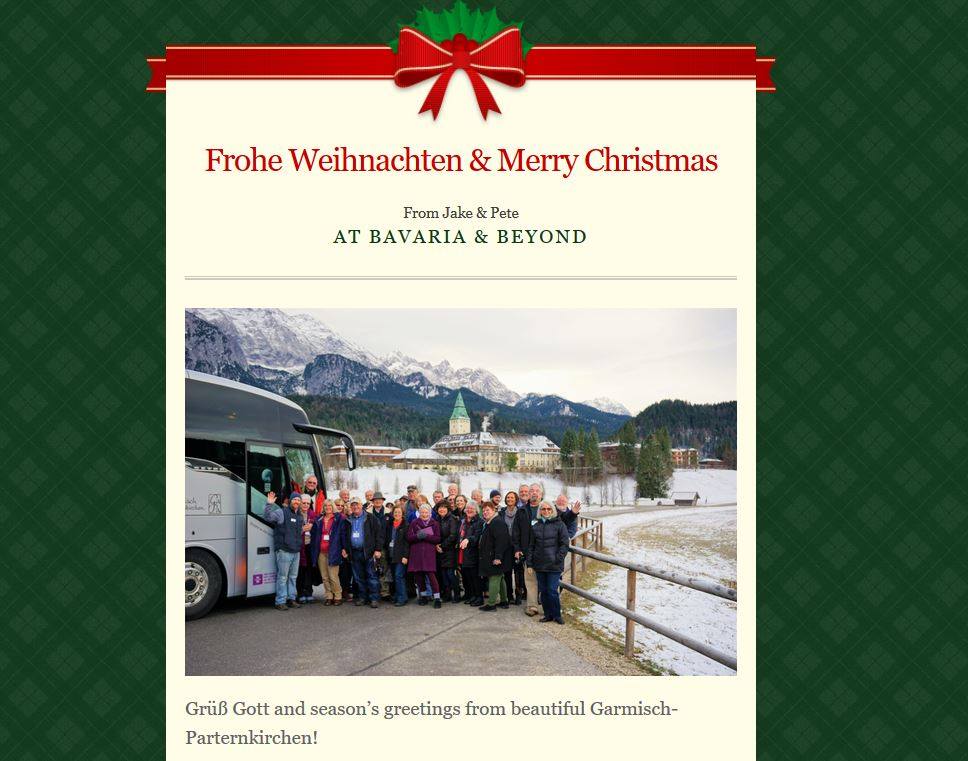 Season's Greetings from Bavaria & Beyond - Highlights from our very first Christmas Market Tour - Wishing everyone a Happy New Year
2017 Tour Announcements - Whirlwind research trip for 2017 Martin Luther Tour - Gearing up for Christmas Market Tour 2016 - Share the news of Bavaria & Beyond
Our first tour is confirmed a "go"! - Thanks for the support in the launching of our business - Spots are still available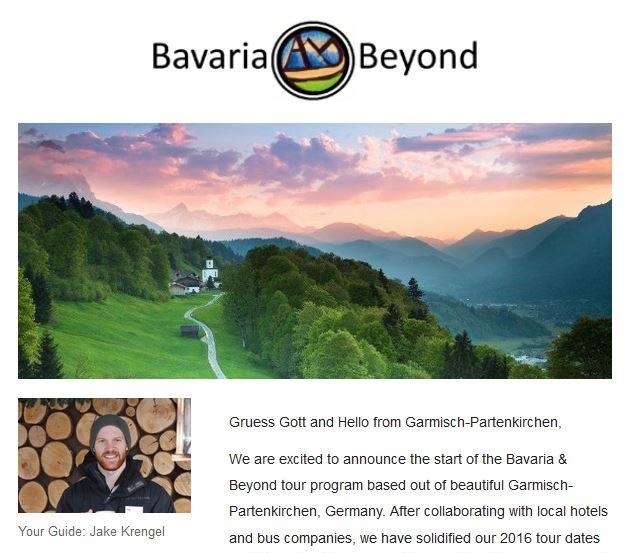 Bavaria & Beyond is Officially in Business!
Announcing the official launch of our tour business and new website - Now accepting reservation for 2016 tours -