2019 Christmas Market Tour
Discover Bavaria & Beyond during the most magical time of the year! The festive markets and romantic destinations visited on this tour are sure to put guests in the holiday spirit. Visit our favorite markets in Bavaria and go "Beyond" to experience the cultural traditions of Bohemia, Saxony, and Thüringen. This grand 14-day tour will immerse your senses in the wonderful aromas, sounds and sights of the region's renowned Christmas Markets. Peruse the unique stalls as the scent of almonds roasting and the sound of horse bells ringing fill the air. Whether experiencing these festive markets for the first time or returning as an annual tradition, all guests are sure to head home with hearts full of Christmas cheer!
Destinations: Salzburg - Vienna - Passau - Cesky Krumlov - Prague - Dresden - Weimar - Leipzig - Erfurt - Bamberg - Rothenburg ob der Tauber - Dinkelbühl - Nuremburg
Overnights: Salzburg (4 nights) - Prague (2 nights) - Weimar (4 nights) - Nuremburg (3 nights)
Price: €2,695/person - based off a double occupancy room
Tour Itinerary
Click on the photo for each day's description and itinerary. Scroll down for tour prices and hotel accommodation information.
2019 Christmas Market Tour Price
One Adult (Double Occupancy Room) €2,695*
*Single occupancy rooms require a €700 surcharge.
All tour packages include:
Free WiFi at all hotels
Curbside airport pick-up and and drop-off
Welcome and Farewell Dinner Receptions
Digital video commemorating the memories made on the trip
13 nights at four-star accommodations
15 meals included
Guided day trips with City tours & excursions
Welcome gifts upon arrival and special gifts on select tours
Achat Hotel
⭑⭑⭑⭑
Salzburg, Austria (Four Nights)
Make the most of your Salzburg vacation at the centrally located Hotel ACHAT Plaza Zum Hirschen Salzburg. This superior first-class hotel in the heart of Salzburgis within walking distance of the city's most beloved attractions. Its traditional restaurant, beer garden, and lobby bar offer an ideal setting to relax after a full day of sightseeing!
Check In: December 6th, 2019
Check Out: December 10th, 2019
Hotel Clement
⭑⭑⭑⭑
Prague, Czech Republic (Two Nights)
Located in the heart of Prague's Old Town. The Hotel Clement is perfectly situated to make the most of your time. Take in the impressive Gothic architecture that surrounds you, while experiencing the local Czech Christmas tradiitions.
Check In: December 10th, 2019
Check Out: December 12th, 2019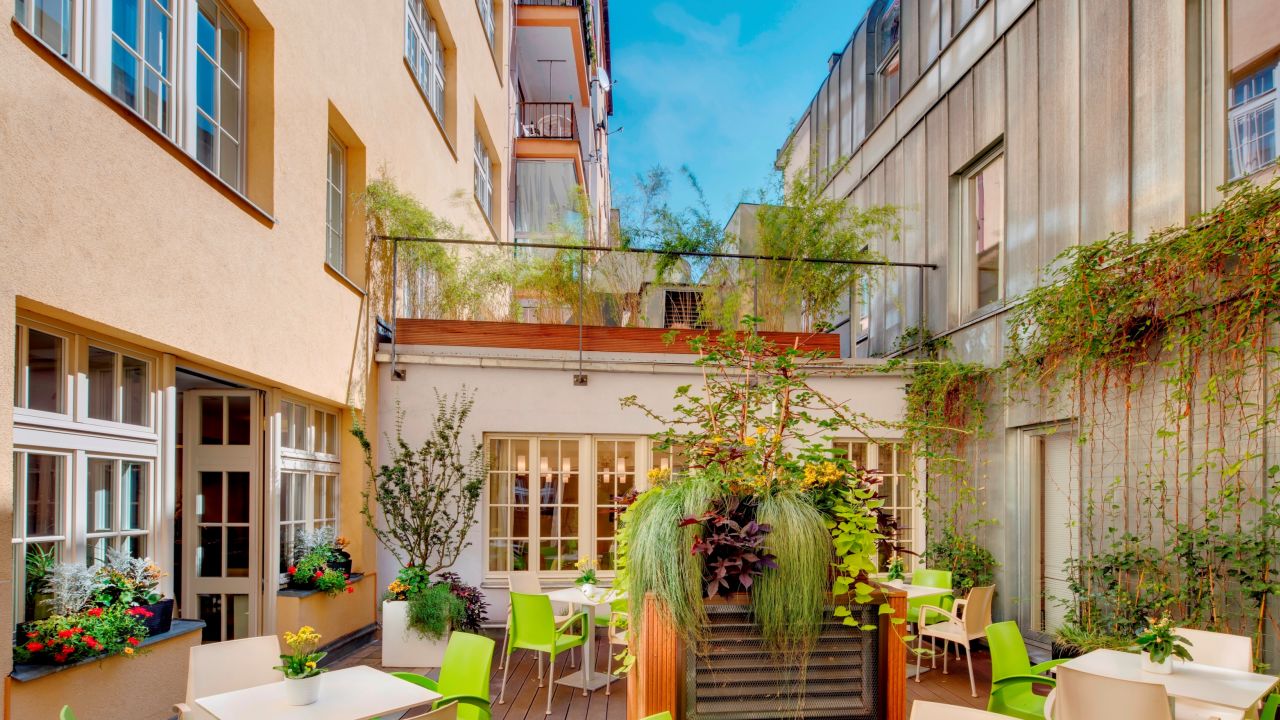 ⭑⭑⭑⭑
Weimar, Germany (Four Nights)
Unpack and relax for four nights at the modern and eloquent Hotel Dorint. Enjoy being at the center of the culturally significant city of Weimar, while still enjoying tranquillity of staying directly across from Goethe Park. The pedestrian zone with its many boutique shops and superb restaurants is at your doorstep waiting to be discovered.
Check In: December 12th, 2019
Check Out: December 16th, 2019
Holiday Inn Nuremberg City Center
⭑⭑⭑⭑
Nuremberg, Germany (Three Nights)
Spend the last three nights of your Christmas vacation right next to the largest Christmas Market in the world.
Check In: December 16th, 2019
Check Out: December 19th, 2019